Some News and Views. . .
The summer used to be considered a slow time in the stamp business, but philatelists do not seem to pay attention to the seasons any more. Since we run auctions every 8 weeks throughout the year, things never seem to slow down around our office. We are always aggressively searching for collections to keep our sales supplied with fresh new material.


---

This story will interest anyone who enjoys military or aviation history. Just a few miles away from Smithville lies the town of Beamsville in the heart of the Niagara fruit belt. Few people know that during World War I it was the site of a very active Royal Flying Corps airfield that served as a school for aerial gunnery from 1917-18. The aerodrome covered 300 acres with 60 wooden structures including 9 flight hangars. The camp prepared 1,200 pilots to meet the challenges of aerial warfare in Europe.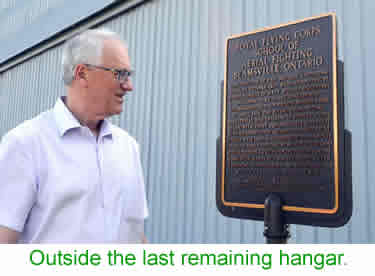 After the war ended in 1918, the airfield was closed and the property gradually reverted to fruit farms and houses. Over the years the military
buildings were either relocated, torn down, or destroyed by fire. Some years ago I discovered that one of the original hangars had somehow survived. It is now the home of a horticultural business and a plaque detailing its history stands outside. Despite renovations over the years, you can still see the original wooden lattice supporting the roof.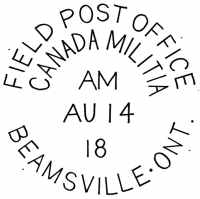 The airfield also brought Beamsville its own little piece of philatelic history. For a few months in 1918 it had its own Field Post Office. When covers with this FPO cancel have been offered at various auctions they usually sell for $250 to $500. We are lucky to have acquired a few Beamsville FPO cancellations for our own collection of local postal history. I recently enjoyed a return visit to this historic site where brave pilots trained.
---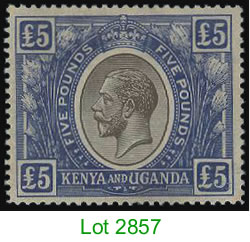 Our staff has been busy processing lots of new material and our September 27th auction with over 7,200 lots is the result. You will find all kinds of interesting singles, sets, varieties, cancels, postal history, large lots, and collections. This auction has excellent sections of Canada and Provinces, United States, Italy, Germany, British Africa and Great Britain.
Mark September 27th on your calendar so that you remember to bid on your favourite lots. Good luck in the sale!