Some News and Views. . .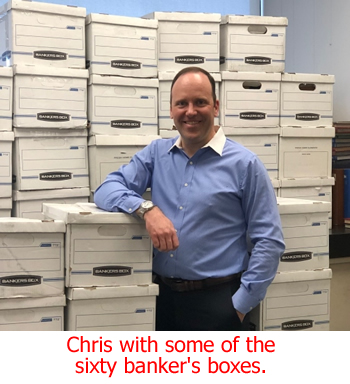 Over the past few months my son Chris and I have been actively acquiring new collections
and accumulations. Some acquisitions required road trips, while others were shipped direct to
our offices.
From Indiana came a large world collection in 17 cartons from a long-time bidder. This was followed by a van full from a collector north of Toronto. Then from Northwestern Ontario, the biggest lot of all - a mammoth holding in 60 banker's boxes. This was the estate of a collector who had been a regular bidder since 1980. My son Chris acquired this lot and he had to rent a truck to transport it all back to Smithville.

---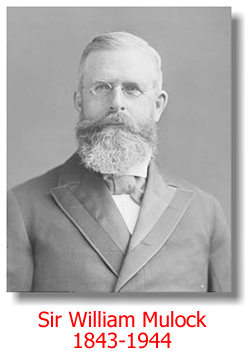 Sir Rowland Hill changed postal history in 1840 when he introduced prepaid postage and the Penny Black. In 1898, a Canadian changed it again. William Mulock, an accomplished lawyer, judge, businessman and politician, was Canada's Postmaster General at the time. At the Imperial Postal Conference in London England, he lobbied for lower, consistent postal rates so that a letter could be sent anywhere in the British Empire for a British penny. 'Penny Postage' was passed, so Canada needed a stamp of the equivalent value. Mulock was personally involved in the design of the 2¢ stamp that we know as 'The Map Stamp'.

Combining three colours and two printing methods, it was the most elaborate stamp that had ever been produced in Canada. All parts of the British Empire were highlighted in red, with Canada prominently placed in the centre. Scott #85 (with lavender/grey oceans) and #86
(with the oceans in various shades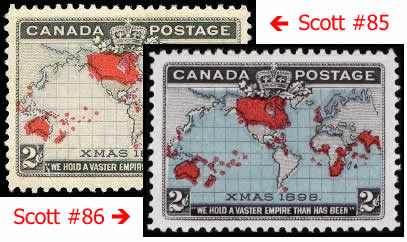 of blue) were printed from five different plates providing collectors with endless interesting areas to study. A good magnifying glass adds tremendously to the enjoyment of this issue.

The stamp was actually released early in December, but since the 2¢ service began on Christmas day, 'XMAS 1898' was included in the design. William Mulock did not know it at the time, but he had helped design the world's first Christmas stamp.
---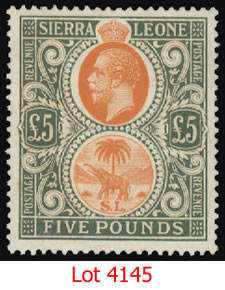 Sale #338 is packed full with over 8,500 interesting lots. Our staff has really worked hard over the past weeks to assemble all kinds of interesting and unusual lots for you. There are excellent sections of Canada and Provinces, United States, German Colonies and Offices, French Offices, China and Italy. Enjoy the sale!