Some News and Views. . .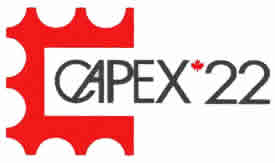 Planning for Canada's next International Exhibition is well underway. CAPEX 22 is to be held from June 9-12, 2022 at the Metro Toronto Convention Centre. It will feature the world's largest display of competitive single-frame exhibits, an extensive bourse of international dealers, seminars, meetings, and more.
Vance Auctions is pleased to be having a double booth at the show. We were booth holders at the last CAPEX in 1996, and we are greatly looking forward to attending this show in 2022.


---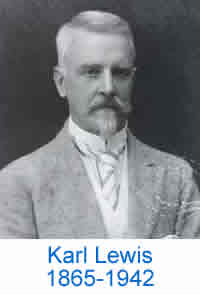 We have offered many Karl Lewis illustrated covers over the years, and we recently acquired a lovely grouping that is offered in our July 28th sale.

Karl Lewis led a very interesting life. The man who was responsible for some of the most beautiful hand-painted covers ever produced was born in Kentucky in 1865. By the age of 13 he had made his way to San Francisco with his father, and for the next 23 years he travelled the world as a merchant seaman. In 1900 he settled in Yokohama, Japan where he pursued a number of careers. He was an artist, a photographer, a teacher, a musician, a writer, a lecturer, and a printer, as well as a philatelist.

His covers were sold by mail around the world. The variety of exotic scenes depicted were no doubt inspired by his travels. He arranged for covers franked with foreign stamps to be mailed from the Pacific islands, Japan, and other countries in Asia. Many covers would be created with the same art, but each was individually hand-painted and then addressed, usually with a typewriter.

Karl Lewis covers are lasting pieces of philatelic history. He would no doubt be surprised to know that envelopes he prepared and mailed are now worth hundreds of dollars each.


---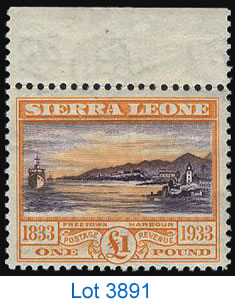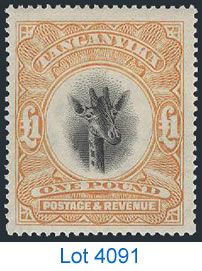 The enclosed July 28th auction is
a terrific sale with over 7,600 lots for you to choose from. It contains much material throughout that we have not seen in a long time. The British Commonwealth is particularly strong with many elusive sets and singles. This auction also contains a number of lots from the stock of Maddy's Philatlelic Service. You won't want to miss browsing through the sections of large lots where there are many bargains to be had.

Whether you examine the printed catalogue or the internet version, we hope that you enjoy the July Auction.