Some News and Views. . .
Many thanks to all of you who helped us celebrate our 50th Anniversary by bidding in our November 23rd Sale. Congratulations to the 250 lucky bidders who will be receiving one of our 50th Anniversary mugs.

We also appreciated the many good wishes that we received on bid sheets, in emails, and over the telephone. It has been a very special time. Thank you for being part of 50 years of Vance Auctions.


---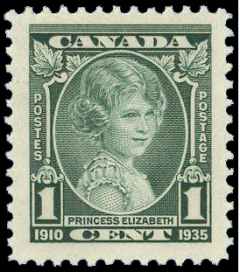 Queen Elizabeth and philately will forever be intertwined. She first appeared on a Canadian stamp in 1935. It was the 1¢ value of the set that celebrated the Silver Jubilee of her grandfather, King George V. At that time Princess Elizabeth was nine years old and highly unlikely to be queen. It was only because her uncle, King Edward VIII, abdicated to marry Wallis Simpson that her father became King George VI. On her father's death in 1952, Elizabeth ascended to the throne at the age of 25.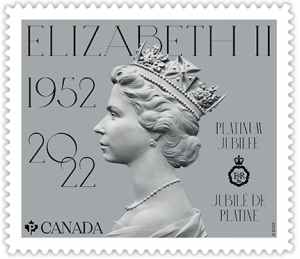 Her image has appeared on over 70 Canadian stamps since then, the most recent celebrating her Platinum Jubilee in 2022. King George V, who reigned for twenty-six years, would never have believed that his little granddaughter would later reign for over seventy!


Seeing the Queen is one of those things that you never forget. I was fortunate to see Queen Elizabeth twice on visits to England, once at the International Stamp Exhibition in London in 1980.

Queen Elizabeth was the longest reigning monarch in Canadian and British Commonwealth history. She dedicated her life to public service for over seven decades. She will long be missed.


---

We were sorry to hear of the passing of Ron Brigham of Mississauga Ontario. Over the years he formed an amazing award-winning Canada collection that most authorities consider the greatest collection of Canadian stamps ever assembled. I knew Ron for many years and he was a frequent bidder in our auctions. He told me that his keen interest in stamp collecting grew when he visited my father's stamp store in Toronto during the 1950's and 60's.


---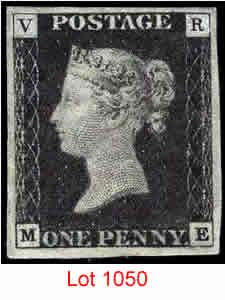 We are very pleased to present Sale #360 to start off 2023. It has over 6,800 varied lots for you to choose from. You will find an interesting array of sets, singles, errors, proofs, and postal history. There are some wonderful little pockets of material including Bahamas, Canada RPO's, Rhodesia high values, Great Britain Penny Blacks, United States classics, and modern Canada errors.


All of us here at Vance Auctions wish you and your family a Happy Holiday Season, and we look forward to serving you in 2023.